Beat the Cincinnati Heat with An AC Installation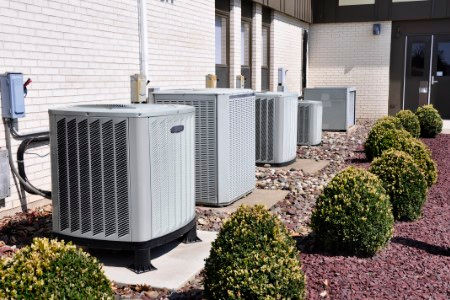 Clark Heating & Cooling, Inc is the name to trust when you need an AC Installation in the Cincinnati, OH, area. We offer competitive quotes for AC Installation and replacement services in Cincinnati and the surrounding area, so don't hesitate to call us to schedule an appointment.
Our local pros cater to the needs of residential and commercial customers. With more than 45 years of providing air conditioning services to local home and business owners, you can rest easy knowing you can always count on us when you need help with your cooling system.
Whether it's an AC installation or another service we offer, you can trust our industry experts for all your service needs.
Free Replacement Estimates
Financing Available
Quality Customer Care
Expert Installation
Quality AC Installation Starts With The Right Design
Buying a new air conditioner is a major decision, especially when it means installing brand new equipment for the first time. Selecting the right contractor to design and install your new system is essential. After all, you'll depend on it for ten to twenty years, maybe longer.
The design of the system is just as essential as the air conditioning installation work. You can rest assured that the AC Installation we recommend is accurate and that the quality of our work will be more than satisfactory.
Don't forget about your home's duct system. Properly installed and maintained ductwork can last twenty years and more. But time, heat, and humidity can degrade your duct's insulation. Over the years, your air ducts may have collected contaminates.
If you've noticed uneven temperature and comfort distribution throughout your home, be sure and mention it to our service technician. They can evaluate the duct system.
Keep in mind; you may not get the full benefit of your new cooling system if your ducts need to be repaired, replaced, or cleaned.
AC Replacement
We also offer 2nd opinions when a home or business owner isn't sure they need an AC Replacement. Is your air conditioner leaving your home or building warm in places, or has another contractor advised you to get a replacement system?
Some companies may use scare tactics and recommend ductwork when all you need are dampers or possibly a duct cleaning from a reputable company.
Let our AC Contractor take a look at your equipment and help you to determine whether an AC Replacement is the right course of action to take.
Your unit may be getting so old it's completely lost its efficiency.
Your cooling system may be too small for the square footage of your home.
There may be an air duct blockage, causing it to lose efficiency.
Your thermostat may be located in the wrong place.
Call our professional AC company so we can make an appointment to troubleshoot your equipment and give you the honest advice you need.