Keep Your Cincinnati Home Cool During The Summer with AC Repair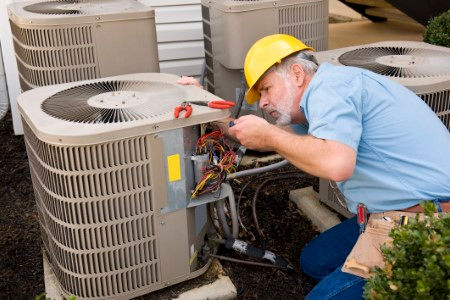 When you need to find an AC contractor in the Cincinnati, OH, area whose priority is your complete satisfaction, Clark Heating & Cooling, Inc is the name to depend on. We are a reliable AC company that offers expert AC repair, air conditioning replacements, and services.
We offer reliable air conditioning repairs and replacements on all makes and models. Our expert technicians can get you cool and comfortable again, no matter what type of issue you're having. If your AC isn't working well, or at all, give us a call so that we can send our Cincinnati AC repair technician to your home or business.
AC isn't cooling the house
AC is running but not blowing cool air
AC won't turn on
AC not blowing any air
Loud or strange noises
Expert Troubleshooting and AC Repairs
Clark Heating & Cooling, Inc makes sure you get AC repair service by an experienced technician who's able to troubleshoot your equipment accurately. It's all too easy to get your air conditioning equipment repaired but find it broken down again later.
Our AC repair technician will give your equipment a thorough examination and the testing it needs to make sure we get to the root cause of the issues. The first step is to set up your appointment so that we can start with a diagnosis.
Once we test your equipment, your contractor will explain what's going on and what it will take to get your air conditioning equipment back online.
When Your AC Can't Be Repaired, We Can Help You With a Replacement
Sometimes you have to replace an old air conditioner when it just won't run anymore. Sometimes it's all about how often you have to repair a working one. If your air conditioning equipment has seen its last days or if you've decided that a newer energy-efficient unit makes sense, we have the replacement air conditioner you need.
You and your family will depend on your new air conditioner for years to come, so the installation work needs to be done correctly. Our team of professionals will make sure your new AC is working right so that you have no further cooling problems.
Expert air conditioning replacements
We carry energy-efficient air conditioners
We replace all makes and models