Professional Cincinnati Heating Installation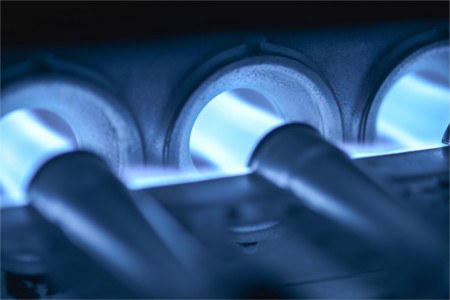 When it's time to replace an old heater, convert to an energy-efficient heating system, or install a new furnace, you need a reliable heating contractor. You can always count on Clark Heating & Cooling, Inc for expert heating installation and the finest quality customer care.
As a trusted local heating company, you can depend on our industry experts for a wide range of heating services to meet every need. Our professionals provide residential and commercial heating installation and replacement services for gas, oil, electric, and hot water heating systems.
We provide free replacement estimates, so don't hesitate to call us today if you need help with a heating installation service in Cincinnati or the surrounding area.
Free Replacement Estimates
Financing Available
Expert Installation
Quality Customer Care
Quality Heating Installation Begins with a Professional Design
Unfortunately, some heating installation contractors merely size a new system based on the old system's capacity rather than asking the right questions.
What if your home's heating and cooling needs have changed since the last system was installed many years ago?
What if the original system was not sized properly from the beginning? Guesswork can lead to the under-sizing of your new system, which can reduce the comfort of your home.
Even worse, over-sizing will add unnecessary expense to the job's cost and may contribute to moisture-related problems down the line and heat exchanger failures.
Our technicians are trained to know what size system is right for your home. Rest assured, we'll only recommend the right equipment based on your needs and not our own.
Year-round, comfort is the goal. In the summer, your air conditioning system not only cools your home's air (sensible cooling), it removes moisture (latent cooling). In the winter, your heating system must keep you comfortable without causing high utility bills.
Heating Systems We Install
Don't feel too overwhelmed; we can explain the systems we offer and why one heater would work better for your home's layout than another. Our technicians don't focus on sales presentations and pressure. They're there to pass along information, educate and inform.
The equipment must be COMPATIBLE with your home's heating and cooling needs, as well as your family's comfort needs.
Baseboard Heating
Mini-Split Systems
Steam Heating
Forced Air Heating
Oil Heating
Gas Heating
Boilers
Hydronic Heating
Geothermal Heating
Central Air Systems