Your Trusted Heating and AC Company in Amelia, OH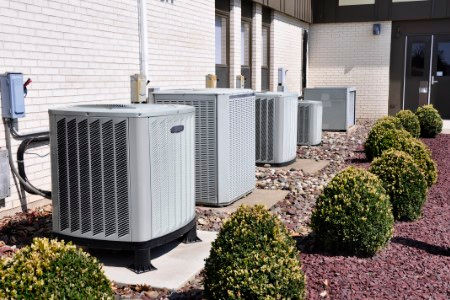 Our heating and AC company at Clark Heating & Cooling, Inc can help you with a full line of services for your Amelia home. We have been providing expert heating repairs, HVAC installations, and indoor air quality systems in Amelia since 1974. Perhaps you've heard of us?
When it comes to trusting a local heating and AC company, you need to make sure that their company is reputable and that they have your best interest in mind. You can count on our Amelia heating experts for service excellence no matter what you need to improve your home comfort.
Serving Amelia Since 1974
24 Hour Emergency Services
Complete Heating & Cooling
AC Repairs For Your Home
Your air conditioning system is a machine that needs regular maintenance checkups and tune-ups, just like your automobile. If filters aren't maintained and all parts working in sync, there will be a point where it breaks down unexpectedly. When you need AC repair, we'll be standing by to assist you.
We also provide expert preventative maintenance services, which are vital in helping you avoid situations like this in the future. Our technicians are certified by many different manufacturers and models of HVAC systems. If you need service, just call!
Heating Repairs and Service
We are available around the clock to help you out in an emergency situation. Our heating repairs are handled right the first time so you can count on your equipment throughout the season.
At Clark Heating & Cooling, Inc, our heating repair team is dedicated to getting your heating system up and running again quickly, so your home's comfort can be restored.
Hydronic Heating and Specialty HVAC Systems
We're certified to take care of all your residential and commercial indoor comfort needs, from repairing hydronic heating systems and mini-split air conditioners to installing premium indoor air quality improvement systems. We install energy-saving systems regularly in Amelia, so we have a great relationship with some of the most reliable manufacturers.
Oil heating
Gas furnaces
Boilers
Steam heating
Heat pumps
Forced air system
and more
Reviews & Testimonials on Clark Heating & Cooling, Inc in Amelia, OH
There are currently no reviews or testimonials for Amelia, OH. Check back soon!