Professional Cincinnati Boiler Repair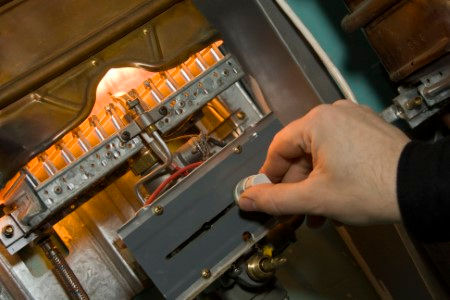 As an experienced professional heating contractor, Clark Heating & Cooling, Inc provides expert boiler repair service in the Cincinnati area. Our heating company is are also very adept at boiler replacements and new installation services.
What makes us different from other boiler repair companies is our 45 years of experience in the repair of residential and commercial boilers. We've handled a lot of boiler repair jobs in the Cincinnati area, so you can count on us no matter how large or complex your boiler system is.
You are never stuck with a heating contractor who tries to force one type and brand on you because that's all they're trained to service. Trust our team for expert work for all your boiler servicing needs, whether it's repairs, replacements maintenance, or new installations.
Local & reputable Clark Heating & Cooling, Inc
Expert repairs & installations
Competitively priced service
Maintenance plans available
Emergency Boiler Repairs
There's no need to worry if you have an emergency boiler breakdown. You can enjoy fast and friendly emergency repair services from our team at Clark Heating & Cooling, Inc. Our professionals will make sure you can count on our emergency services whenever you need help as soon as possible.
Free Estimates for Boiler Replacements - Financing Available
Replacing an old boiler is never a fun situation for an owner. Boiler conversions, new installations, and replacements will often need to be financed. Unless you have another way to heat the home, it just has to be done. This need can lead you to make a hasty decision about who handles the boiler installation for you, especially when it's an emergency.
If you've come to us looking for repair service and discover that it's time for a replacement boiler, let us assure you that we do the job right. We have the skill to install the right size and type of boiler to meet your home comfort needs. We can also help you connect with financing to fund the replacement project.
Different Types of Boilers Available
Multi-family boilers
Gas central heating boilers
Oil central heating boilers
Radiator boilers
Hot water boilers
Cast iron boilers
Steel boilers
Fire-tube boilers
Water-tube boilers
Steam boilers
Condensing boilers
Combi-boilers
Hydronic boilers
Replacement boilers