Mini-Split Systems in Cincinnati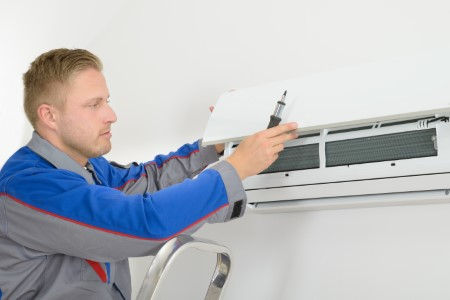 Clark Heating & Cooling, Inc is the local Cincinnati specialist to trust for repair, replacement, service, and installation of mini-split systems.
The mini-split systems we install are well made, quiet, and reliable. There are several different sizes and types to choose from to heat and cool your home.
A heating company will often recommend a unit they need to sell rather than what is right for the home. We make sure the new mini-split systems are the right size and type of equipment for our customer's homes.
Our expert heating contractor will be happy to discuss the options with you and help you choose the right size and type to meet your comfort needs. Contact us today if you're ready to make an appointment for an estimate and consultation.
High-Efficiency Mini-Split Systems
Almost half of a utility bill goes toward heating and cooling a home. Whether you're planning to heat and cool a room addition, turn the garage into livable space, or install brand new mini-split systems in an older home with no existing HVAC equipment, energy efficiency will matter.
The goal of our company is always to focus on providing reliable, energy-efficient equipment, and to make sure that it's installed correctly. We offer high-efficiency mini-splits that are well made, quiet, and reliable.
Benefits of Installing Mini-Split Systems
Energy Savings - Mini-split systems can help you and your Cincinnati family to save energy costs. They will keep your home just as comfortable as a central HVAC system.
Zoning Problems - They can solve zoning problems by offering different ways to control the temperature of different areas in the house so that they're more comfortable.
Less Space Required - These systems have indoor and outdoor units but are much more compact than a standard central air conditioner.
No Need For Ductwork - There's no need for the extra space required for traditional ductwork.