Clark Heating & Cooling, Inc: Indian Hill's Premier Heating And AC Company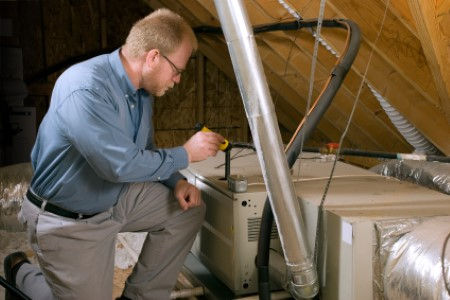 Clark Heating & Cooling, Inc has worked hard to earn a good reputation as a top Indian Hill heating and AC company. We started our heating and air conditioning company on the belief that customers need better customer care than they often get and quickly found this to be true.
Our dedication to providing excellent customer care, service, and products has led us to become a trusted heating and AC company in a very short time. Since 1974, we've upheld our standards of providing the highest level of service possible.
We would love to be your go-to source for heating, air conditioning, energy-saving, and indoor air quality solutions in Indian Hill. Call our expert heating contractors for repairs, installation, and maintenance services.
AC Repairs For Your Home
Making sure you get the AC repairs taken care of at the first sign of trouble will help to prevent complete mechanical failure. Getting tune-ups and maintenance throughout the seasons will help your equipment to last longer.
The biggest issue with the forced air system is its efficiency. The more debris and dust accumulated on your filter and throughout the system, the less airflow you will achieve. If it's time to get the preventive maintenance, contact us to schedule your appointment.
Heating Repairs and Service
Our highly skilled and professional heating contractors provide heating repair service on a 24/7 emergency basis as well as during our regular business hours so that you and your Indian Hill family are never stuck without heat or air conditioning in your home. All you need to do is call us to tell us you're interested in our fast and friendly emergency service.
Indoor Air Quality Solutions For Your Home
When your home's HVAC system is providing cleaner air, then everyone in the house will breathe healthier indoor air. The air inside your house gets continuously circulated by a forced-air system, so it's essential to make sure your air cleaners and humidifiers installed are for whole-home use.
Our heating contractor can provide you with solutions to your home's indoor air quality needs, including the installation of air filtration systems, bacteria-killing UV lights, and more.
Reviews & Testimonials on Clark Heating & Cooling, Inc in Indian Hill, OH
There are currently no reviews or testimonials for Indian Hill, OH. Check back soon!