Make Sure Your Cincinnati Home Stays Warm This Winter With Professional Furnace Repair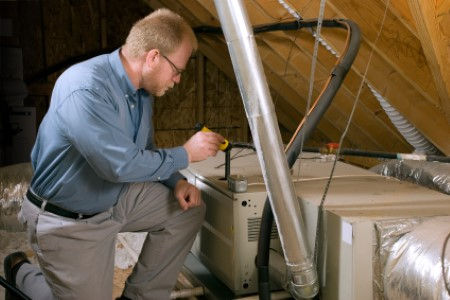 Do you need a local expert to help you solve a furnace problem? You can always count on Clark Heating & Cooling, Inc for furnace repair service in Cincinnati.
We will do everything possible to repair your furnace or can replace it if necessary. We carry a large stock of the essential replacement parts with us so that we can repair your furnace and get it back online again as quickly as possible.
Clark Heating & Cooling, Inc is a Cincinnati heating contractor who always puts the needs of customers first. Customer care is very important to our heating company, no matter how big or small the furnace repair job is.
We want you to enjoy a reliable heating system that keeps you comfortable for years to come, so we work hard and train hard to meet your furnace repair and other service needs.
Fully stocked service vehicles
Expert troubleshooting & repair
Highly skilled heating contractors
Available for emergency services
Fast and Friendly Furnace Repairs
Is your furnace on the fritz right now? Don't worry; we offer emergency furnace repairs throughout the Greater Cincinnati area. Ohio homeowners need to have access to reliable emergency services. If you own a boiler or furnace, you need help, no matter what day or time it is.
One way we serve our customers well is to make ourselves available after everyone else has gone home for the day or weekend. You can always come to us when you need an after-hours service.
Our heating contractors are great at troubleshooting and repairing all types of residential HVAC equipment. Call Clark Heating & Cooling, Inc, and our heating contractors will be able to fix the problem.
Troubleshooting Common Furnace Problems
Are you wondering why your furnace is making a strange noise? Strange sounds are one of the most common early warning signs that something's wrong with the furnace motor.
If the noise you hear coming from your furnace is unusual, there could be several things going wrong. Was there a loud boom or bang, a humming sound, or a loud screeching noise coming from the furnace?
The boom or bang often happens when the ductwork expands and contracts as the unit turns on. Humming is generally just the motor running. However, screeching sounds mean your blower motor is probably failing. Call to tell us what's going on so we can troubleshoot your furnace for you!