Your Trusted Local Heating And AC Company in Clermont County, OH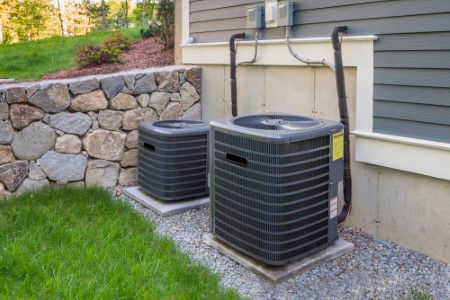 When you need a heating and AC company who can provide you with reliable quality HVAC services, we're your go-to pro. Our experienced heating contractors at Clark Heating & Cooling, Inc are available to meet all your repair and service needs.
Our technicians are industry specialists and have been helping local homeowners for well over 45 years. We're experts in repair and service for all makes and models of HVAC systems. We service central air conditioning and heating equipment, split air conditioners, air-source heat pumps, gas furnaces, geothermal heat pumps, and more.
Contact our local specialists today if you're searching for a heating and AC company in Clermont County. We're happy to take your call and assist you with the services you need!
AC Repairs and Service
Do you own a central air conditioning system? If you have one installed in your Clermont County home, you'll need to get it repaired and serviced by a local professional throughout the years. Eventually, you'll need to get a replacement system installed.
Getting the regular AC repairs you need is easy when you rely on our Clermont County professionals. We can also help you to establish a maintenance schedule to keep your equipment in good shape so that it lasts as long as it should.
Let's talk about your maintenance plan. Or, go ahead and get in touch with us for repairs now if you need help. We're ready to assist you!
Heating Repairs and Service
Most central heating systems in Clermont County are actually heat pumps. While there are different types of heat pumps, most are air-sourced. This equipment transfers the heat in the air into or out of your house by using a refrigerant line. Whether you have a central heating system, furnace, boiler, or heat pump, our heating contractor can be your local go-to expert.
Hydronic Heating and Specialty HVAC Systems
Our heating contractors install specialty HVAC systems. If you're ready to find out what a hydronic heating and air conditioning system would cost to install or you're looking at geothermal heaters, we can help you to determine which is best and what type will work better to heat and cool your Clermont home.
Reviews & Testimonials on Clark Heating & Cooling, Inc in Clermont County, OH
There are currently no reviews or testimonials for Clermont County, OH. Check back soon!