Thermostat Services in Cincinnati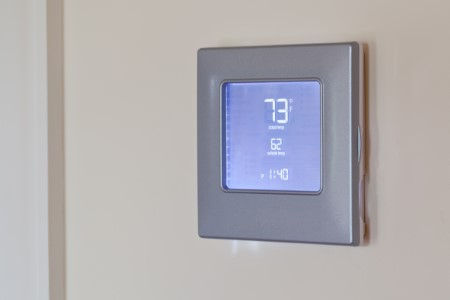 If you need thermostat installation or repair service in the Cincinnati, OH area, you can count on us for expert service work. Clark Heating & Cooling, Inc has been the dependable heating contractor to trust since 1974 and can meet all your service needs. Whether your thermostat needs to be tested, repaired, recalibrated, or replaced, our skilled heating company is ready to assist you.
Thermostats control your home's heating and air conditioning system, so this is one of the first components to test. If you don't trust your thermostat for any reason or you're ready for an upgrade installation, we can provide you with the service you need.
Emergency Repairs Available
Fast & Friendly Service
Top-Quality Workmanship
Heating Thermostats - Troubleshooting and Repairs
Are you unsure as to why your thermostat isn't working right? Thermostats control the heating equipment in your home, so this is one of the first components we check when troubleshooting a furnace, boiler, or central heating and air system.
When you call us for thermostat services, we know what to do to figure out the problem! Our heating contractors have decades of troubleshooting experience.
Whether you're not getting enough heat from the furnace to warm your entire home or your boiler won't turn on at all, the thermostat troubleshooting we do will figure out the root cause of the issue.
Troubleshooting
Repairs
Replacements
Upgrades
Installations
Air Conditioning Thermostats - Upgrades and Installations
Are you ready to upgrade your thermostat or install a new one? A new smart thermostat is just what you need to control the temperature and energy usage in your home air conditioning equipment.
Our professionals install quality products and provide expert thermostat installation service for your home. We can also relocate your thermostat or assist you with a thermostat zoning system installation for improved HVAC energy performance.