Make Sure Your AC Will Run All Summer Long With An AC Tune-Up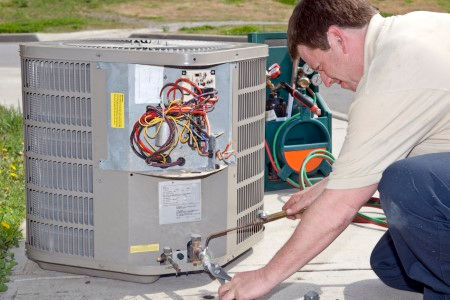 Getting an AC Tune-Up is the best way to limit the risk of air conditioning breakdowns. A tune-up will also put your Cincinnati family at ease knowing they can depend on the equipment to keep them cool and comfortable all summer long.
Our reliable AC company offers our customers an affordable way to cut down on repairs by ensuring their equipment gets the regular maintenance it needs. All machines need regular attention, so consider asking us about the service today.
As an air conditioner ages, you will face more and more breakdowns. Good maintenance from our expert AC contractors can keep your AC system working well throughout all the years you own it, which makes it more reliable and less likely to need repairs.
Our AC Tune-Up service helps you to keep your cooling equipment in great shape. The regular maintenance will go a long way to helping you enjoy fewer breakdowns and longer-lasting, more efficient equipment.
What AC Tune-Up Involves
When you get a tune-up service from our AC contractor in Cincinnati, they will follow specific procedures to ensure your equipment is working correctly and efficiently.
Whether you have a mini-split air conditioner, central heating & air conditioning system, or another type of cooling system, our technician can help you with the maintenance. The following are some of the steps which may be involved in the process of tuning up your particular equipment.
Test the starting capabilities
Clean and test condensing coil for leaks
Test the operating pressure
Test and adjust the blower components
Test and calibrate the thermostat
Test and check the safety controls
Lubricate certain moving parts
Clean out the condensation drain lines
Clean evaporator coil if accessible
How Often To Get Your AC Tune-Up Service
You'll soon see the benefits far outweigh the affordable cost of our preventive AC Tune-Up service. At the very least, the maintenance should be done once a year before you need to turn on your air conditioning equipment the first time for the season. However, you can always get your system maintained. It's never too late to get a tune-up.