Keep Your Cincinnati Home Comfortable With Heating Repair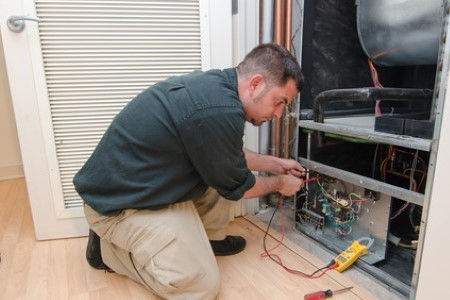 If you're in need of a local specialist in heating repair in the Cincinnati area, call Clark Heating & Cooling, Inc. We are an expert heating contractor who repairs all makes and models of furnaces, boilers, heat pumps, and geothermal systems.
As a local HVAC company, we began providing heating and AC repair service in 1974. Our technicians have many years of industry experience. Our experience and dedication to customer care have earned us an excellent reputation in the local areas we serve.
Clark Heating & Cooling, Inc will treat you like family. Most of our customers find us through the recommendations of friends and family. We offer you a small company type of service even though we have grown exponentially through the years and are well equipped to take on complicated heating repair jobs.
Our heating repair services are available to local homeowners and others, such as real estate investors who flip or rent homes. Whether you live in your home, rent it out, or renovate and flip houses in Cincinnati, we would love to become your local heating repair service provider.
Highly Skilled Heating Contractors
Repairs for All Makes & Models
Top-Quality Customer Care
Emergency Heating Repairs Available
Not every Cincinnati HVAC company offers emergency heating repairs, but we do! There isn't a type of residential heating system that we don't repair, so call us when you need a skilled heating contractor who really can help. We don't want you to worry about what time of night or day it is when you need professional help. You can depend on us to help you with emergency service.
Heating Systems We Repair
We have been thoroughly trained to service all the different types of home and multi-family residential heating systems. To be able to repair all brands of heating systems is something to be proud of. Our technicians can repair and service all makes and models of heating systems in the Cincinnati area.
Gas, oil, electric furnaces
Heat pumps
Geothermal heating
Boilers
Central heating
Baseboard heating
Mini-Split systems