Clark Heating & Cooling, Inc: Milford's Premier Heating And AC Company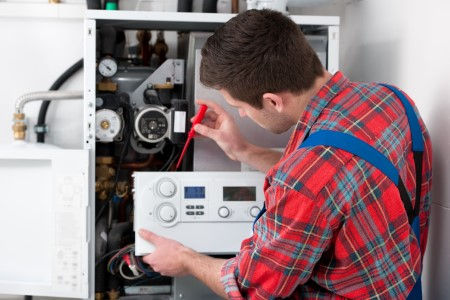 Do you need to find a local heating contractor for repairs today? Clark Heating & Cooling, Inc is Milford's premier heating and AC company. Established in 1974, we've been the local service provider that many homeowners in the area have trusted with their heating and air conditioning services.
Our heating and AC company is here to offer you a complete range of services in Milford. You can rely on our local specialists for a wide range of services. If you need maintenance, repairs, installations, or a replacement system installation, contact us anytime. We offer competitive pricing and top-quality craftsmanship.
AC Repairs For Your Home
When your cooling system isn't reliable, it gets sticky and hot inside your Milford home. Most of the time, it's a simple problem that requires a simple solution.
When something goes wrong, and your equipment doesn't work right, all you need to do is call our local AC company. Our AC repair experts are here to meet your repair, installation, and maintenance service needs whenever you need help.
Heating Repairs and Service
There's no doubt that you need to get reliable heating repairs and service for your home in Ohio. The weather can be brutal if your furnace or boiler goes out in the middle of the night.
Clark Heating & Cooling, Inc is one of the most trusted heating contractors in Milford. We provide a wide range of fast and friendly heating repairs, maintenance services, and installations for local residents and businesses.
There's no problem we can't fix or service we can't help you with when it comes to troubleshooting and heating repairs.
Geothermal Heat Pumps and Specialty HVAC Systems
Not all heating contractors offer repairs and service for specialty heating systems. Because of our decades of experience, we have developed the skills we need to meet the needs of local homeowners with geothermal heat pumps and other specialty HVAC systems. Our technicians can make sure your equipment is repaired correctly. We can also assist you with brand new installations or replacement equipment installations.
Reviews & Testimonials on Clark Heating & Cooling, Inc in Milford, OH
There are currently no reviews or testimonials for Milford, OH. Check back soon!