Are You Looking For The Best Heating And AC Company in Loveland, OH?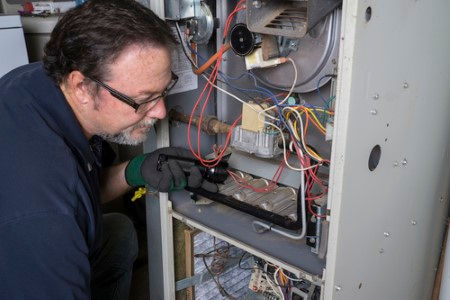 Clark Heating & Cooling, Inc is proud to be known as a reliable heating and AC company who serves the Loveland, OH community. With more than 45 years of experience in the industry, our specialists have built a solid reputation for providing high-quality repairs, installations, and service in the local area.
Our Loveland heating and air conditioning business started in 1974. We're proud of the combined talents of our industry professionals who came together intending to provide the highest quality service. Since we're a family-owned and operated company, we know you need assistance you can trust.
With Clark Heating & Cooling, Inc, you can always expect the highest level of service from our Loveland heating and AC company. Give us a try today. Let's get started by making an appointment for repairs or maintenance. We're truly excited about the opportunity to become your local go-to professionals!
AC Repairs For Your Home
When it comes to AC repairs and other services, no one can take better care of your equipment. Just give us a call or use our online form to schedule service if you need repairs or maintenance service and we'll be ready to respond,
After years of use, we can also help you to replace your cooling equipment when the time comes. We can also help convert to another system or install a brand new system for local Loveland homeowners. Our contractors handle everything involved in the installation.
Heating Repairs and Service
Our heating contractors work on all makes and models of heating systems, including heat pumps and gas furnaces. We repair, install, and service geothermal heat pumps in homes in the Loveland area.
Not all HVAC professionals have the skill and equipment to repair and service these types of heating systems. We're your local heating repair specialists, so don't hesitate to count on us for service. Our technicians are thoroughly trained and well equipped. We possess everything necessary to assist you.
Hydronic Heating and Specialty HVAC Systems
Another specialty HVAC system we install is the hydronic heating and air conditioning equipment. They're very nice for homes in our climate, and more and more people are installing them in brand new homes today. If you'd like to see what installation would cost or need repairs for existing equipment, just give us a call to get a quote! We can offer you a competitive price with expert service work!
Reviews & Testimonials on Clark Heating & Cooling, Inc in Loveland, OH
There are currently no reviews or testimonials for Loveland, OH. Check back soon!