Tips On Finding The Right Cincinnati Heating Company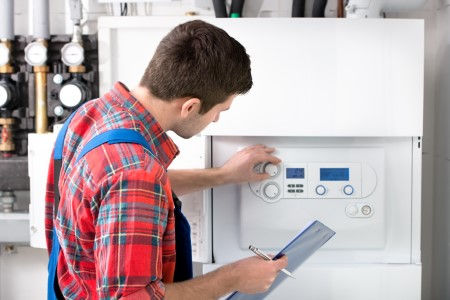 Although we're a local Cincinnati heating contractor, we understand that not everyone in our area will choose us as their go-to heating company. Yet, it's important to us that everyone stays safe and warm during our harsh winters. We've put together a few tips below about finding the right heating company.
Hiring a reliable professional who can do a good job isn't always easy, especially if it's during an emergency and you need to get your furnace or boiler fixed because you have no heat. If you're looking for a heating company in Cincinnati or your area, read our pro tips below about finding the right one.
Look For a Licensed & Insured Heating Company
Not all businesses keep up with their liability insurance, so ask to see a copy of their certificate of insurance to make sure it's still valid. If the heating company is not covered by liability insurance, you could get stuck in a legal battle if something were to go wrong.
Any heating company with employees should carry worker's compensation as well, so be sure to check on this insurance too.
Most states require a heating contractor to be licensed before they can offer residential heating and air conditioning services. They'll need to keep the license valid throughout the years, so ask to see their contractor's license. They should have no issue with giving you their license number or with sending you a copy of the license.
Workmanship Guarantee
You need to know that your company backs up his or her work. Find a local contractor who offers a satisfaction guarantee or a warranty on workmanship. Backing their work is especially important if they are helping you with an air conditioning replacement or new installation.
Get It All In Writing
When you get estimates or warranties from a local heating company, always get it in writing. You'll want to make sure that any heating installation work is fully described and detailed on the estimate.
The estimate often acts as a proposal which details the project. There should be detailed information on parts, new equipment, and separated labor costs. You need this documentation for any future problems that may arise.